Located just beside the cable car and at the arrival of the train (terminus Champéry), le Petit Baroudeur Backpacker, with its family rooms of 2 to 6 beds and its dormitory of 8 beds, will quickly become your ideal base camp for your stay in Champéry, Dents Region du Midi and for your adventures in the Portes du Soleil.
Once you have dropped your luggage off, your legs and your energy will do the rest to take you to the hiking trails, mountain biking, e-bike, ski slopes and snowshoe trails.
The adventure begins as soon as you walk through the door!
Simply but comfortably furnished, our rooms will allow you to spend friendly and pleasant moments with family or friends.
Are you are traveling alone? The dormitory can accommodate up to 8 people while ensuring everyone has space and comfort.
The equipped kitchen, available to everyone, will allow you to cook your favorite meal, prepare your picnic of the day, have an aperitif, between you and with the hosts. Exchanges of tips and anecdotes guaranteed!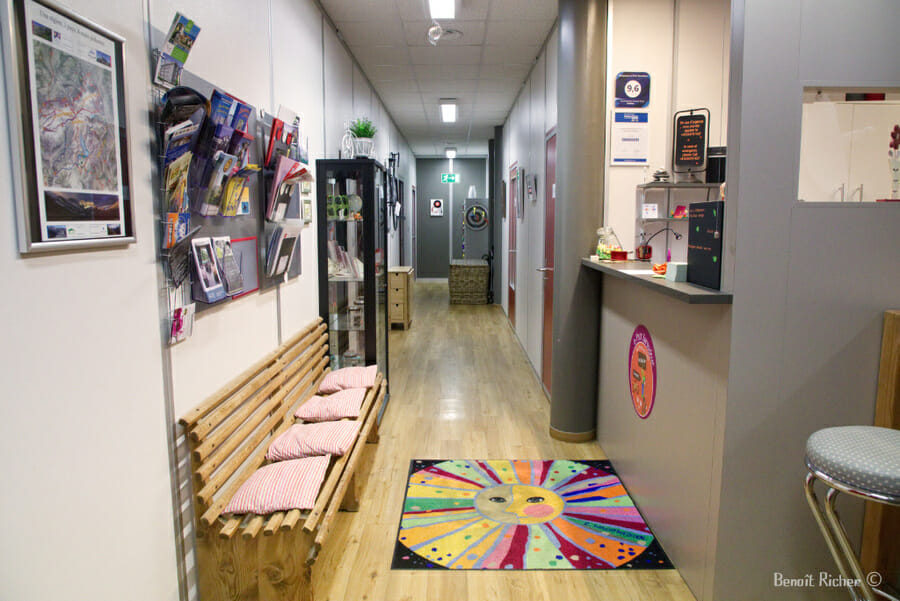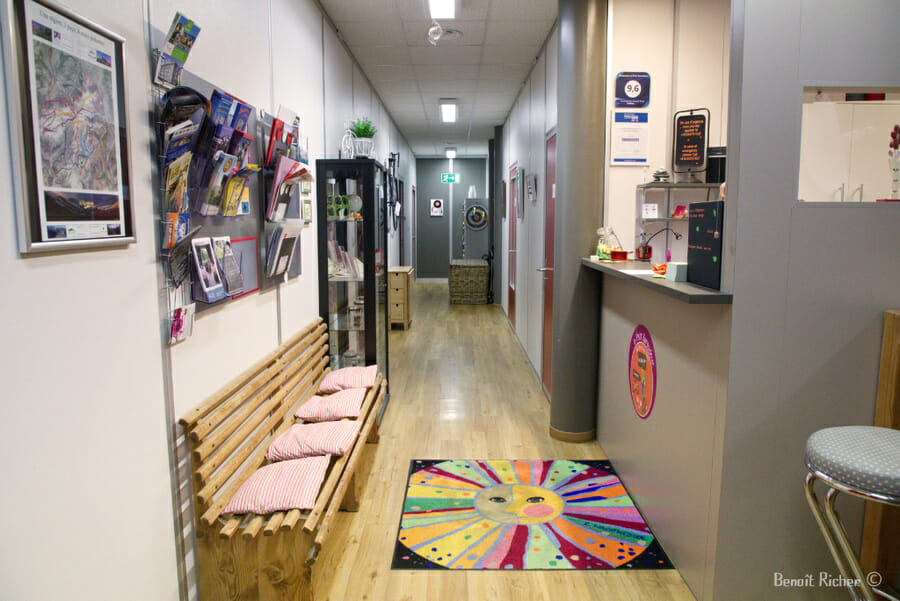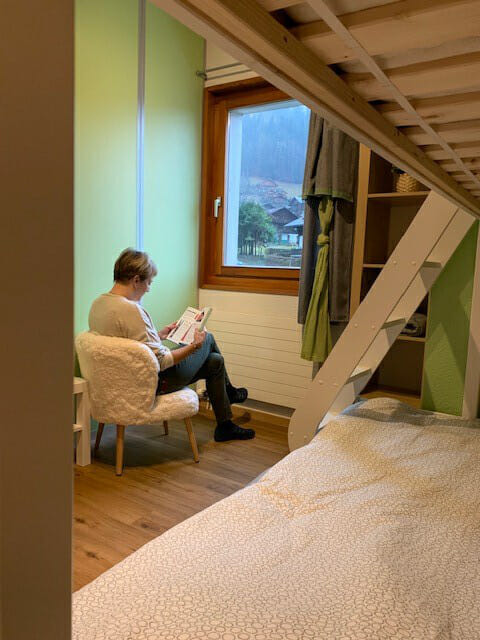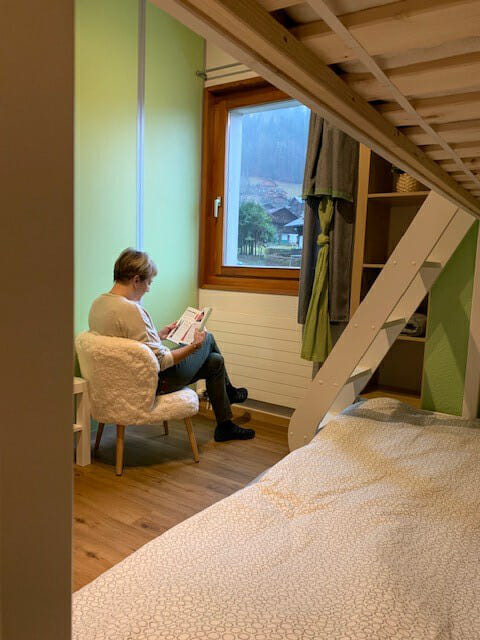 Bedroom for 2 or 3 people. The double bed below accompanied by a single bunk bed allows you to stay as a couple, or between two friends or even a family with one child.
This room offers you privacy and will allow you to enjoy a peaceful stay.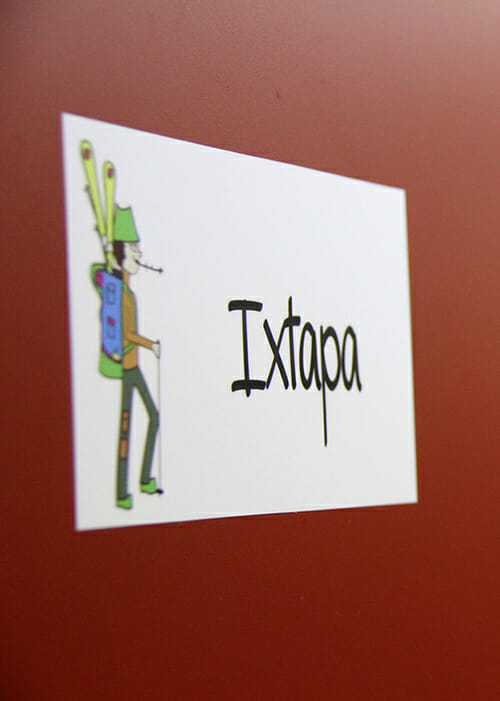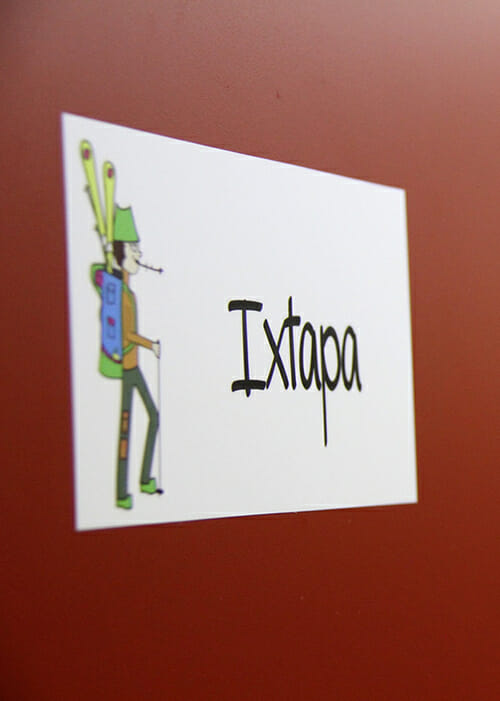 Private/family bedroom for 4 to 5 people.
With a sofa inside the room, you will have plenty of calm to read and relax returning from your day of discoveries in Champéry and Région Dents du Midi.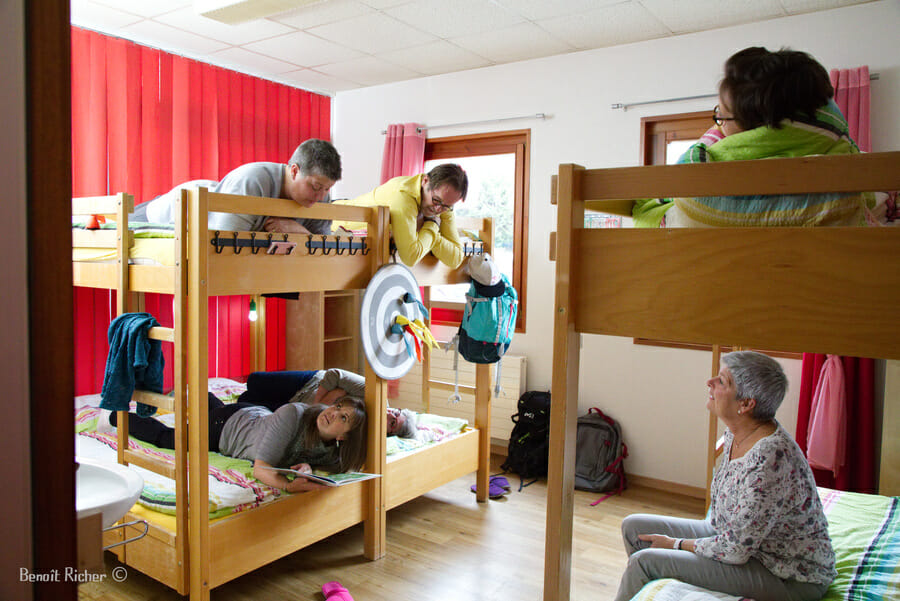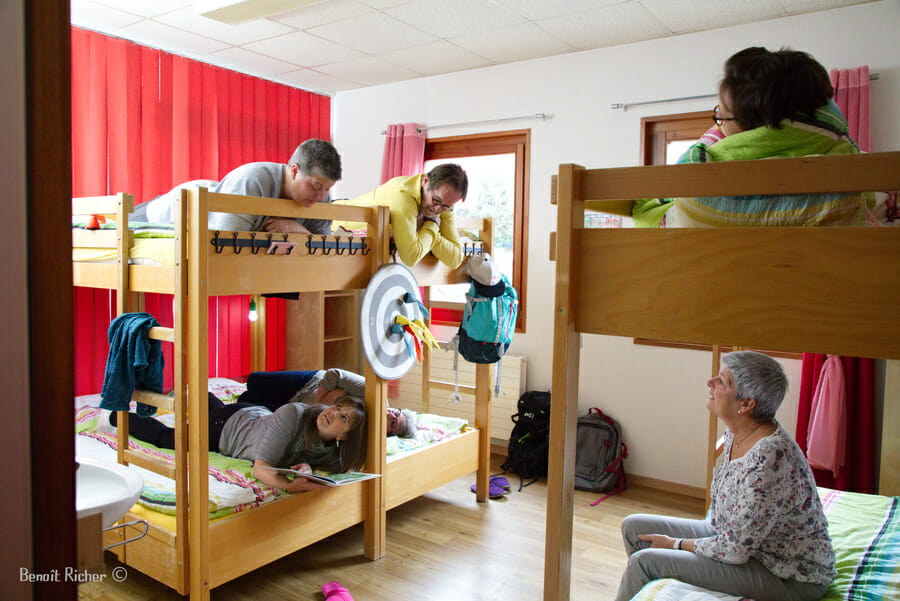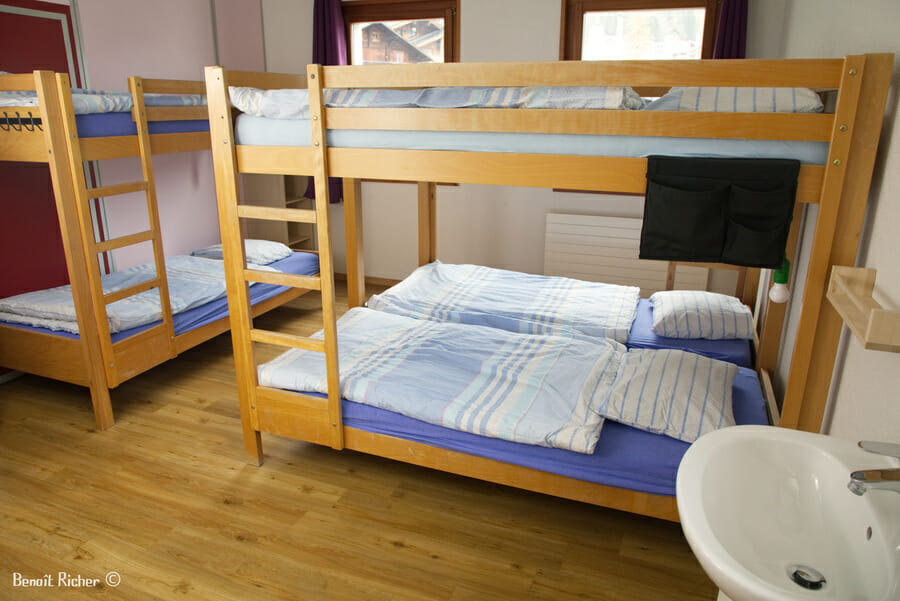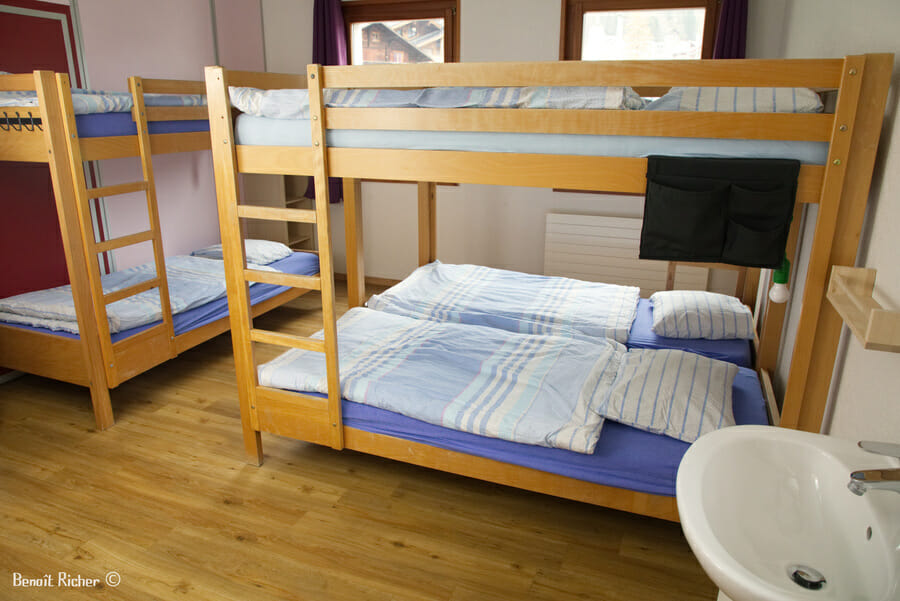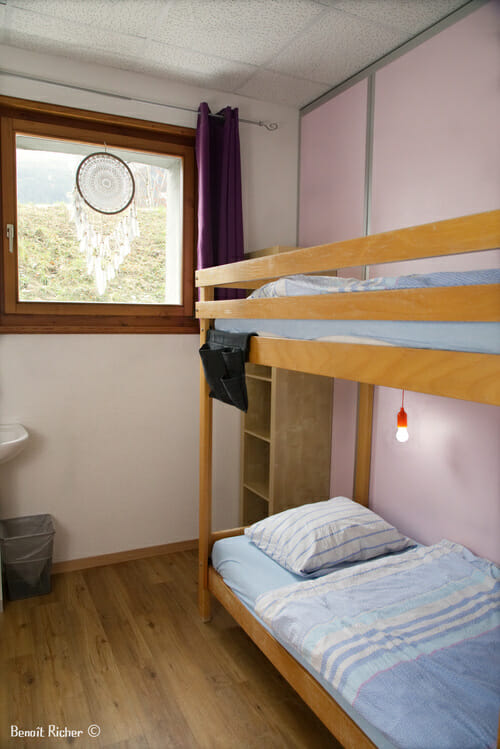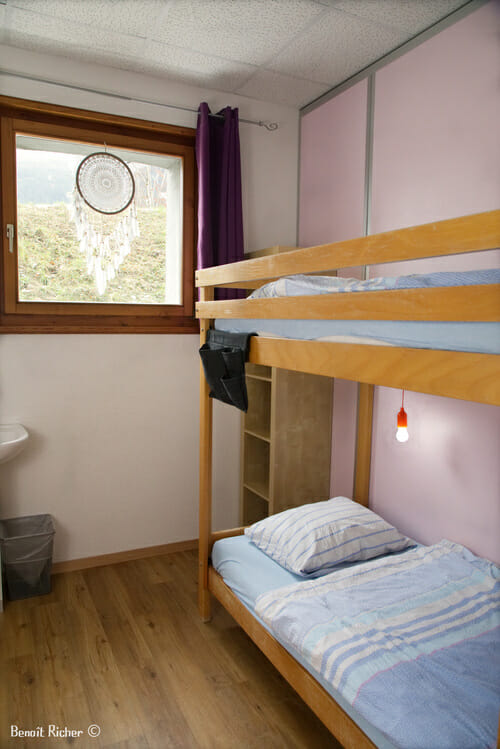 Private/family bedroom for 6 to 7 people.
With a sofa inside the room, you can happily share a moment with your friends, play cards with your children.Each bedroom has its own sink. The beds are equipped but you need to take your own towel.
Shelves and hooks are arranged in each room to allow you to hang and store your belongings.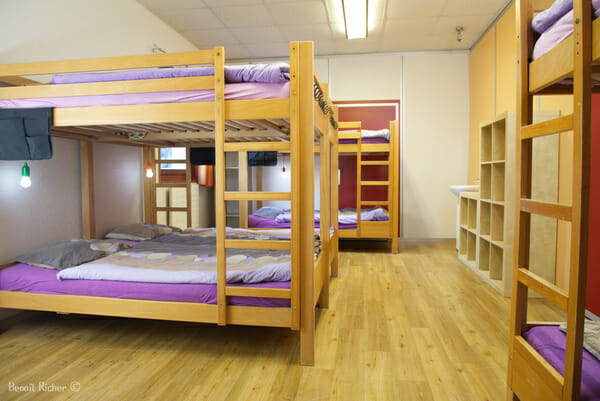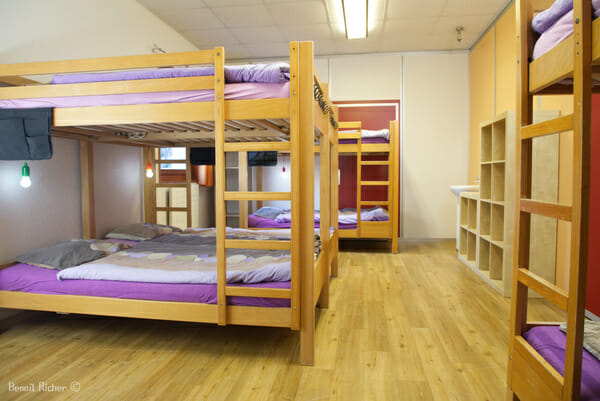 The 8-bed dorm is spacious and will comfortably accommodate solo travelers or a group of 8 people.
The new layout of this room allows the reception of up to 5 solo travelers by allowing physical distance.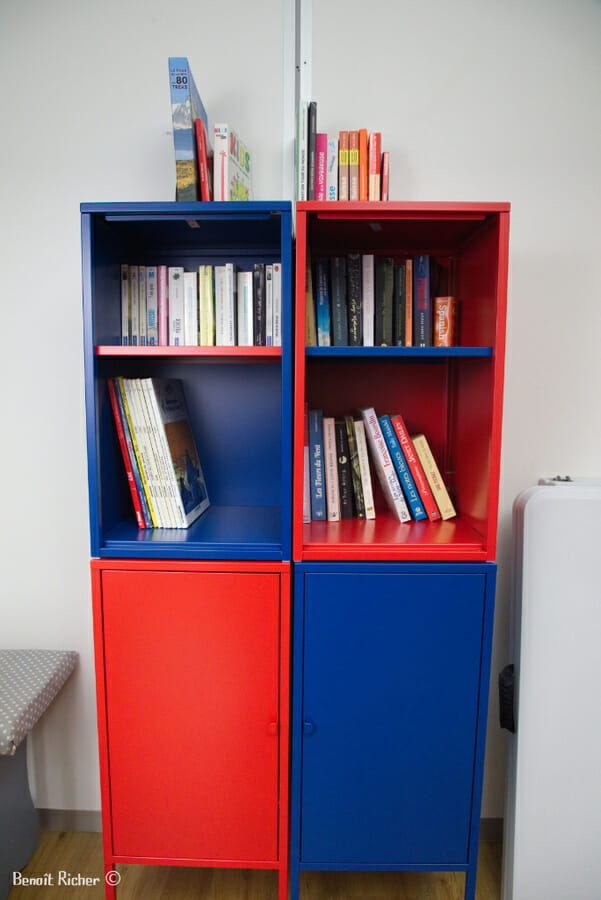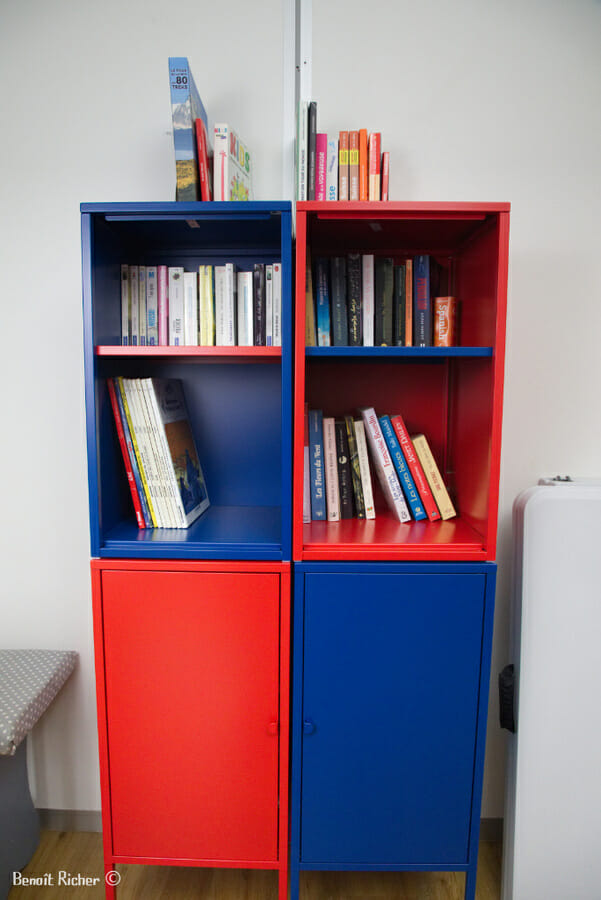 Le Petit Baroudeur Lounge welcomes you after a great day of skiing or hiking in a space dedicated to relaxation.
Play area for children, television, librarie, music available, everything is there to relax after your outdoor activities or a nice walk in the mountains or in the village of Champéry.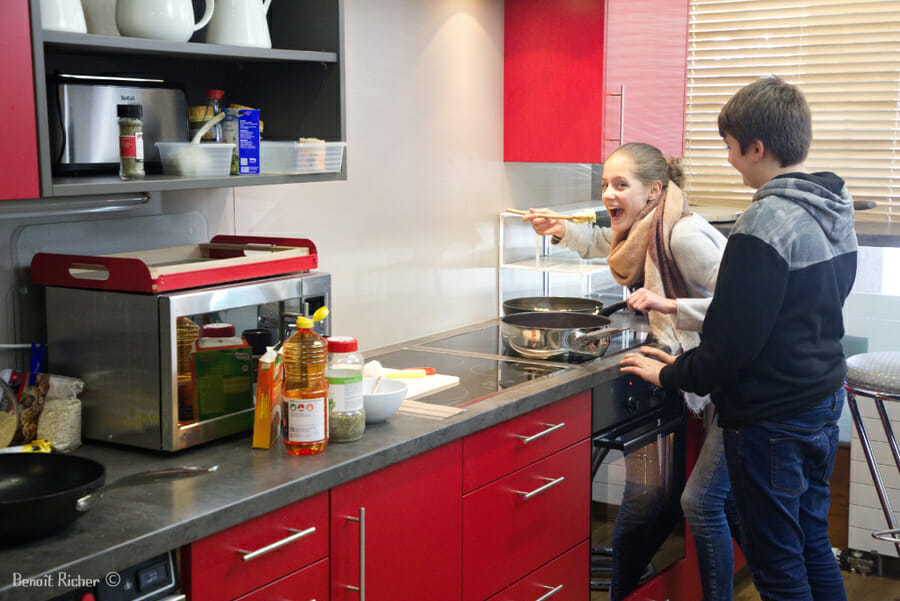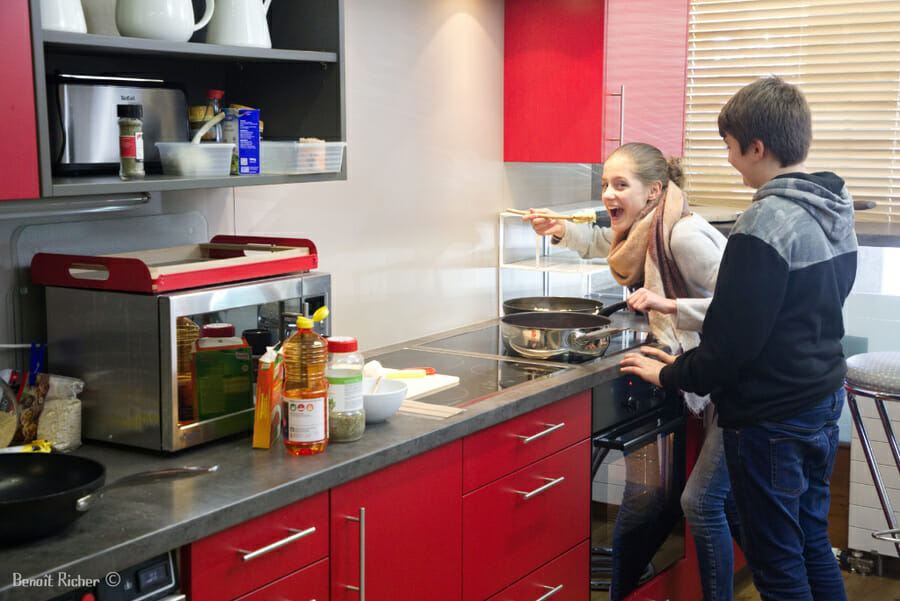 The equipped kitchen and the dining room are at your disposal.
You will find a place in the shared fridge to keep your food there for free. In addition Le Petit Baroudeur Backpacker provides you with an oven, hotplates and kitchen utensils. You are free to cook as you wish.
Hot drinks are also available 24 hours a day.
Breakfast is on demand for Chfr. 10./person and it is free for children of 8 and less. (Please see the FAQ for more details).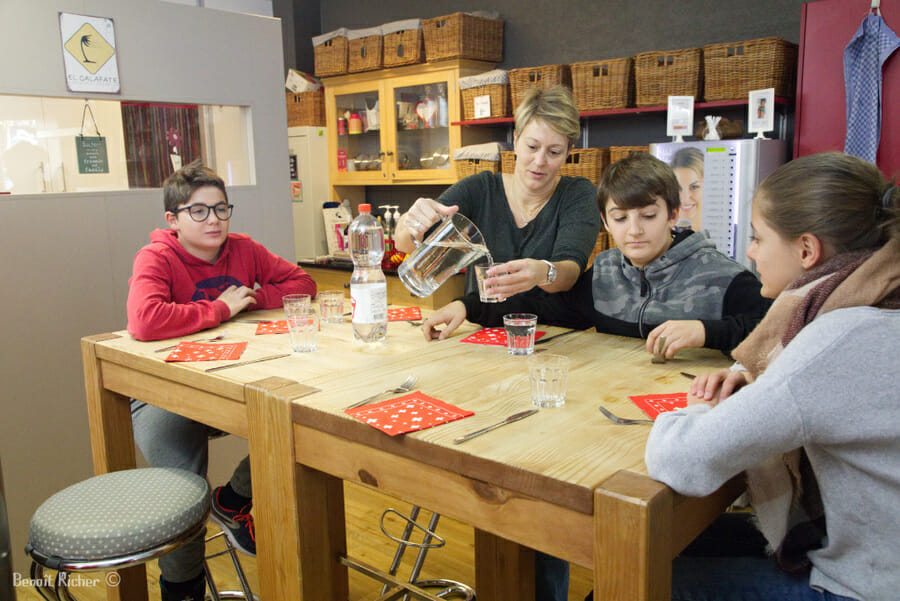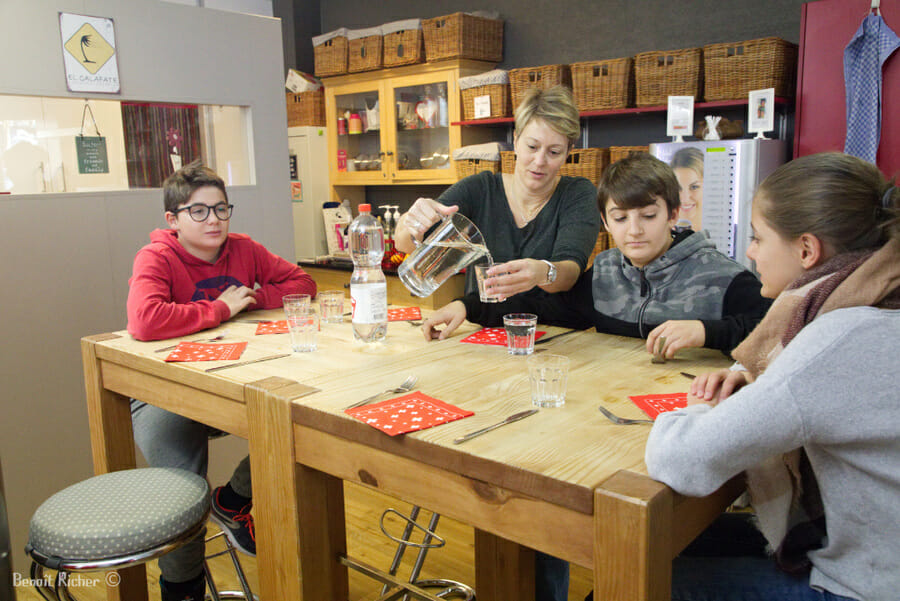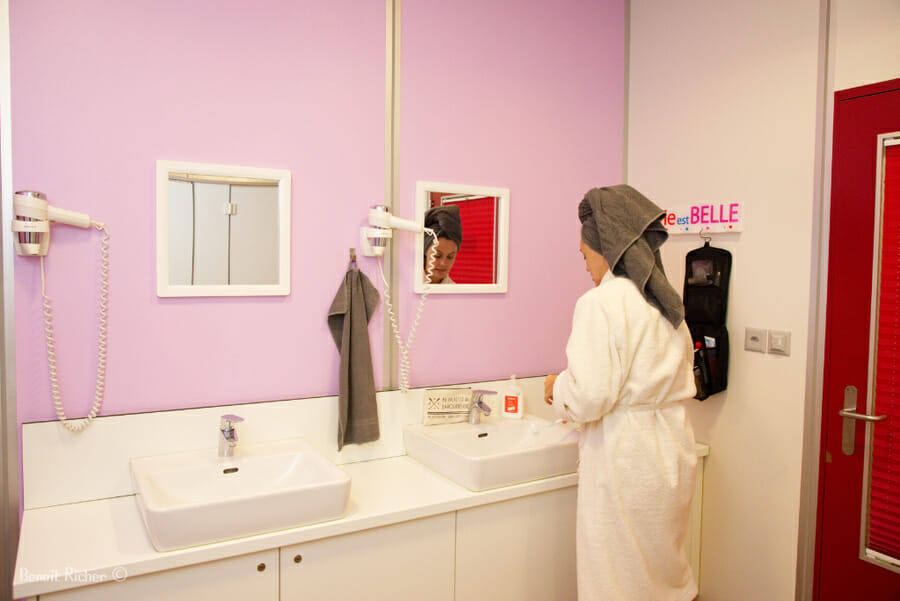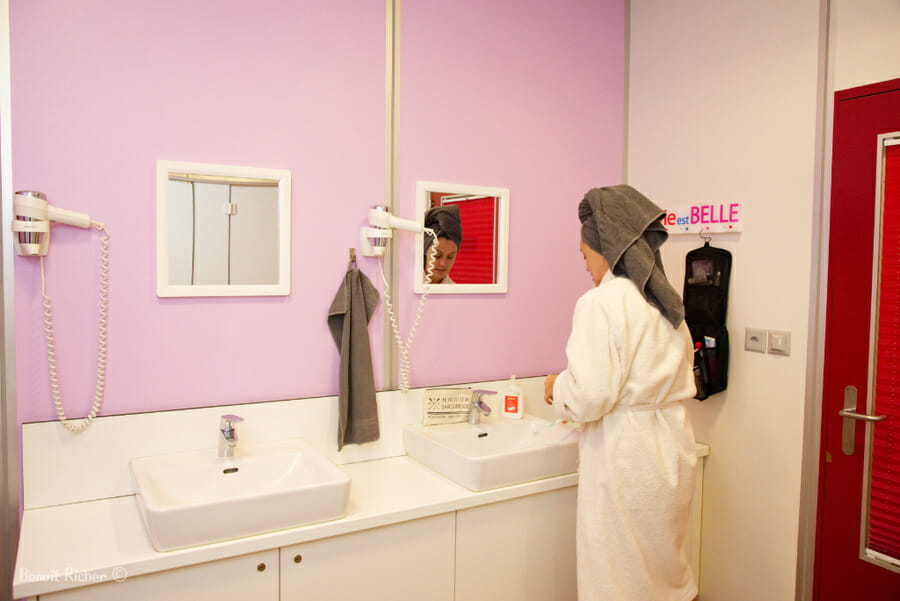 Le Petit Baroudeur Backpacker is equipped with a bathroom with 3 spacious showers and 2 sinks.
Toilettes are in the hallway of the hostel.
hooks and drying racks for clothes and your towels, hair dryers and basic products are at your disposal. You may rent towels for Chfr. 2.-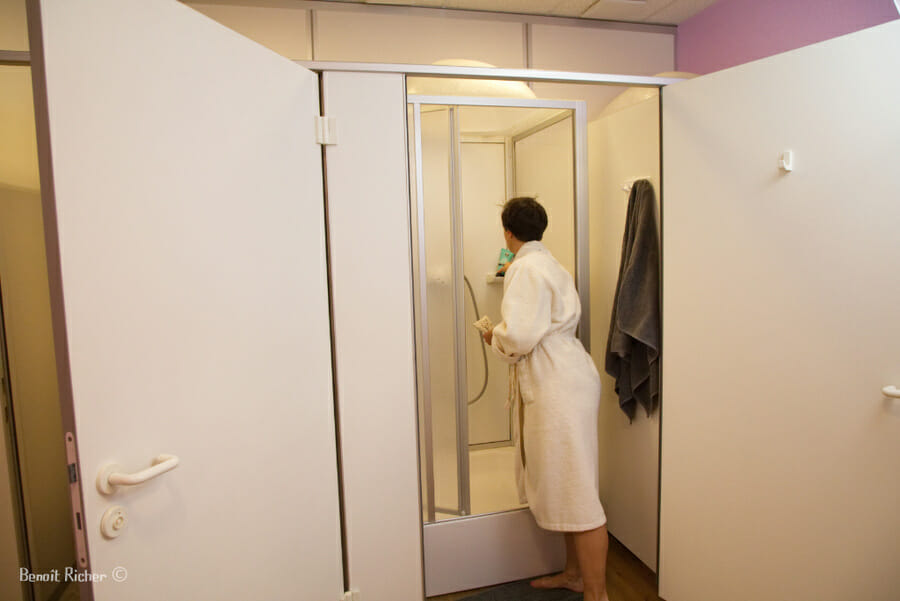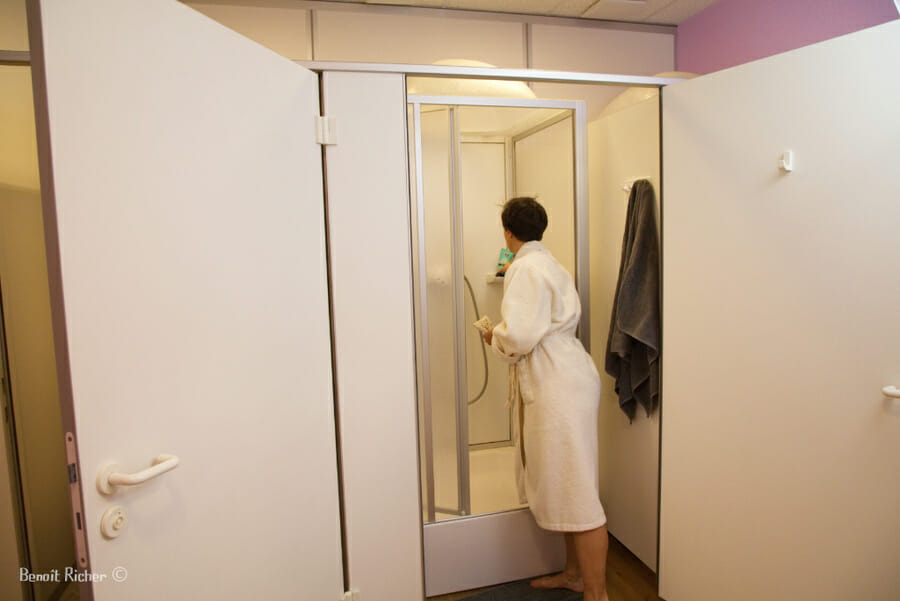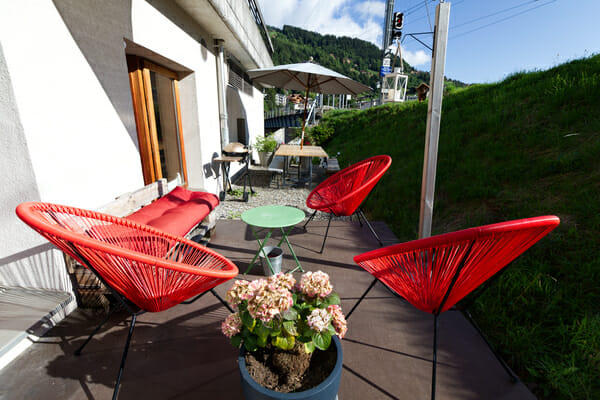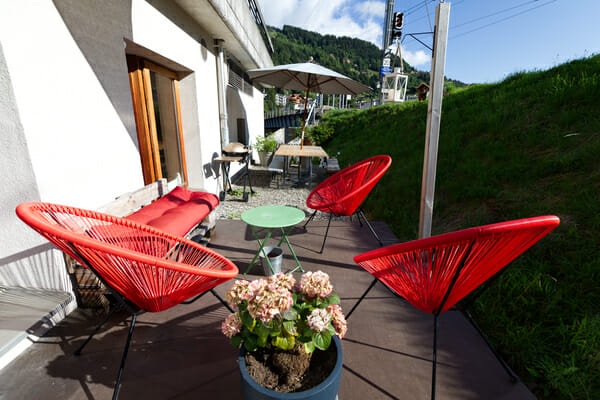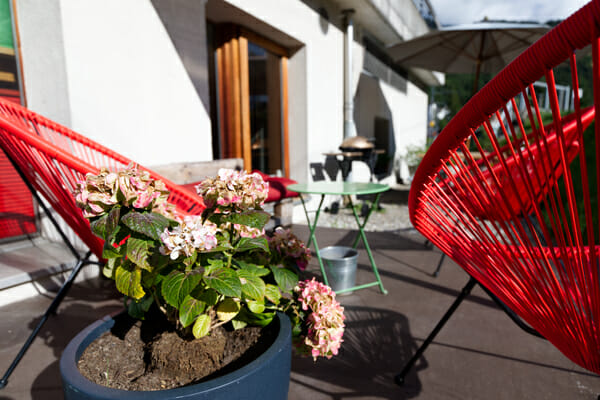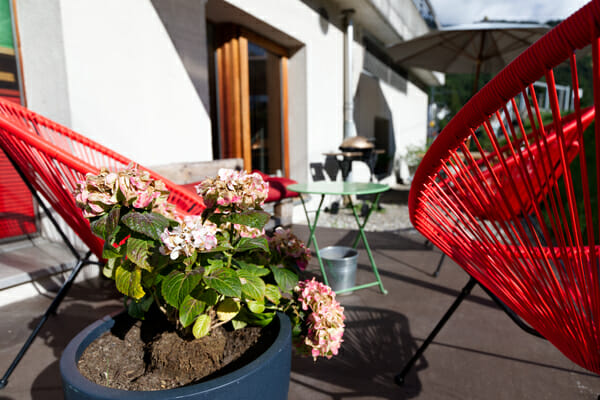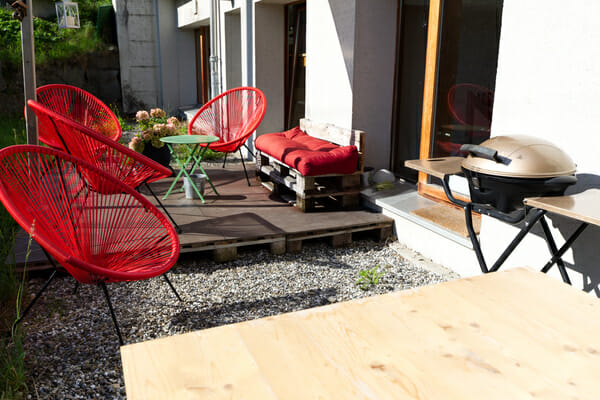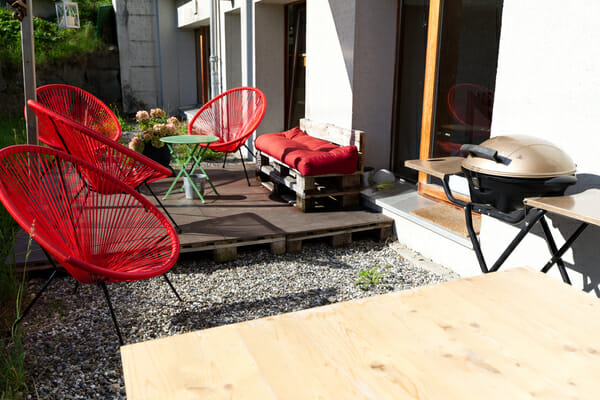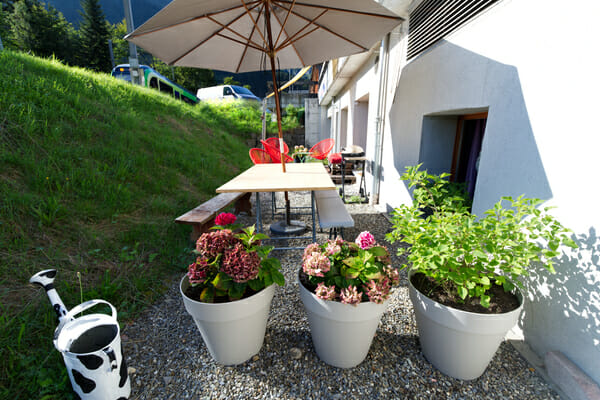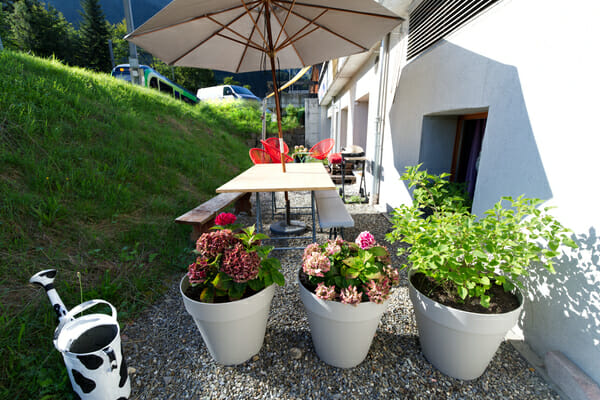 Le Petit Baroudeur Backpacker terrace is located behind the hostel.
It is at your disposal and equipped with armchairs, tables and barbecue.
" I welcome you in Le Petit Baroudeur Backpacker ! "
Catherine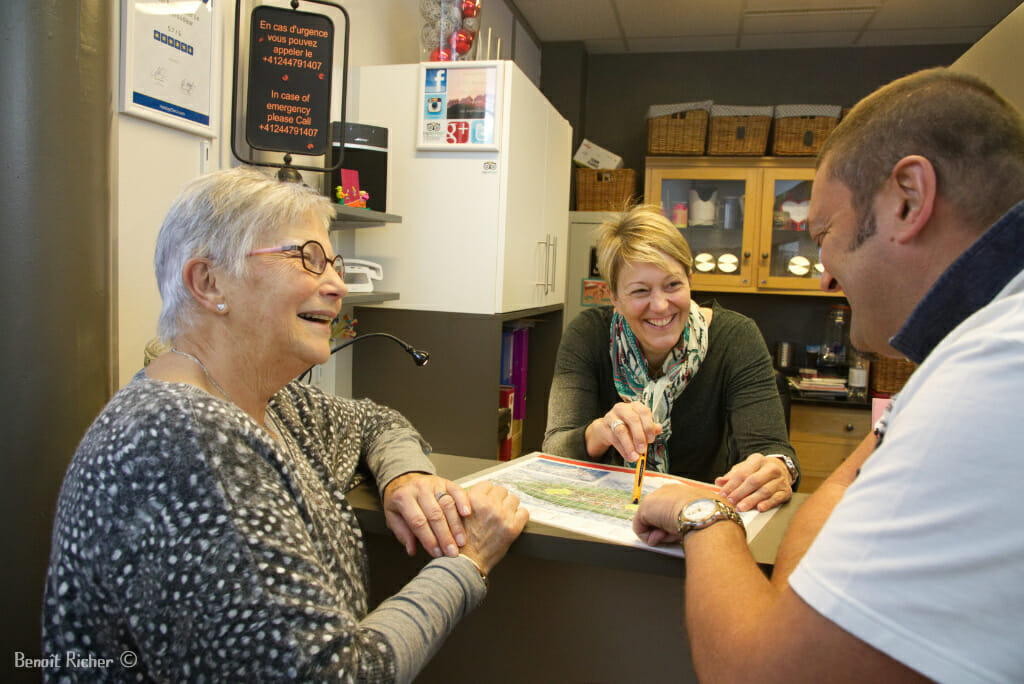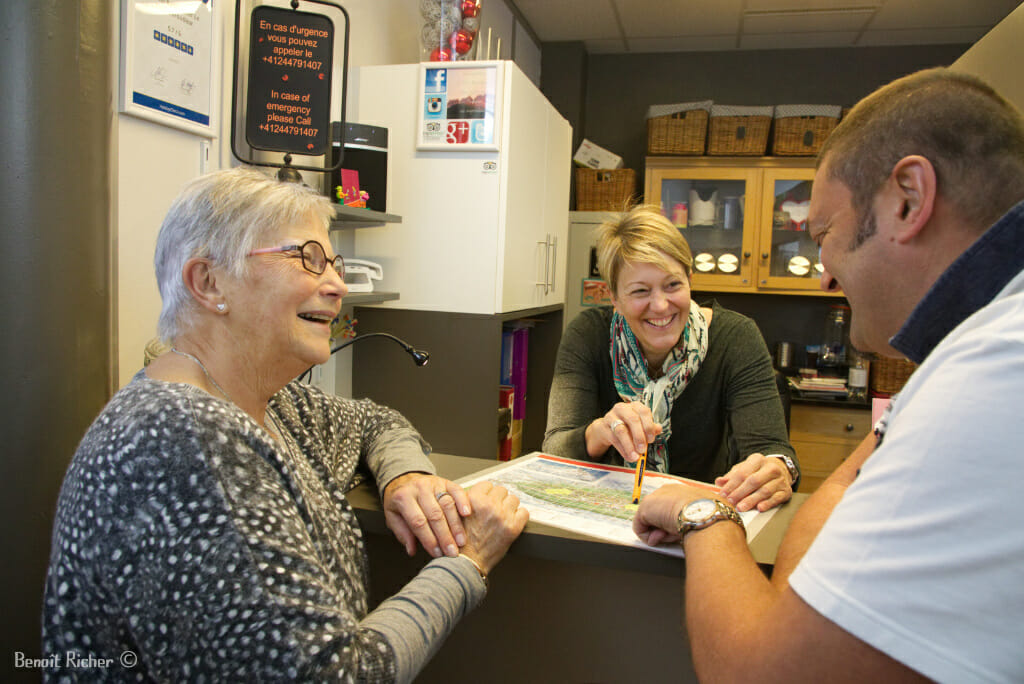 Address :
Le Petit Baroudeur Backpacker
Route de la fin 11
CH-1874 Champéry | Suisse
Phone:
+41 (0) 24 479 14 07
Email :
info@lebaroudeur.ch